EA-140 Loudspeaker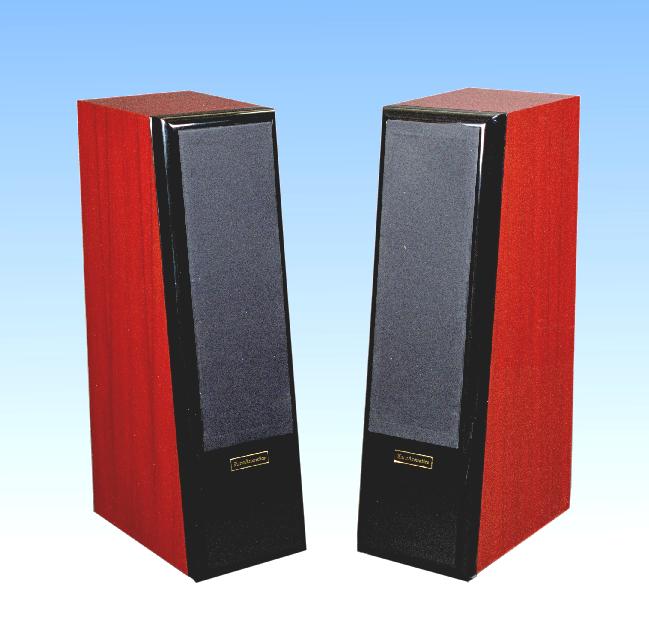 EuroAcoustics loudspeakers are designed to meet high audio performance requirements for studio and home use. The advanced acoustic and electronic design of the speakers results in both a flat frequency response and a smooth impedance curve, typically allowing monitoring and quality control applications with minimal equalization --- if any. Audiophiles and home listeners will greatly appreciate both the solid bass not usually heard from 7" (180 mm) element and the natural-sounding midrange, which keeps singers, wind instruments and strings in the right positions in the orchestra. EA-140 is an easy load for your amplifier due to nearly constant impedance above 300 Hz.
The excellent sound and reliable monitoring characteristics of EA-140 are no accident. Vast amounts of technical development and production planning work has been devoted to EA-140 to make certain you will always be able to rely on outstanding performance from EuroAcoustics speakers.
Highlights
Flat frequency response
Smooth loading impedance for amplifier
Asymmetric tweeter location - symmetric stereo pair
Sophisticated internal structure - great performance
Inclined, strong front panel with heavily rounded edges
Advanced equalized crossover, high-spec components
Last but not least: high performance at an affordable price
Applications
Quality control and monitoring in studios when extreme sound pressure levels are not required.
Home listening. Great for audiophiles and other discerning home listeners.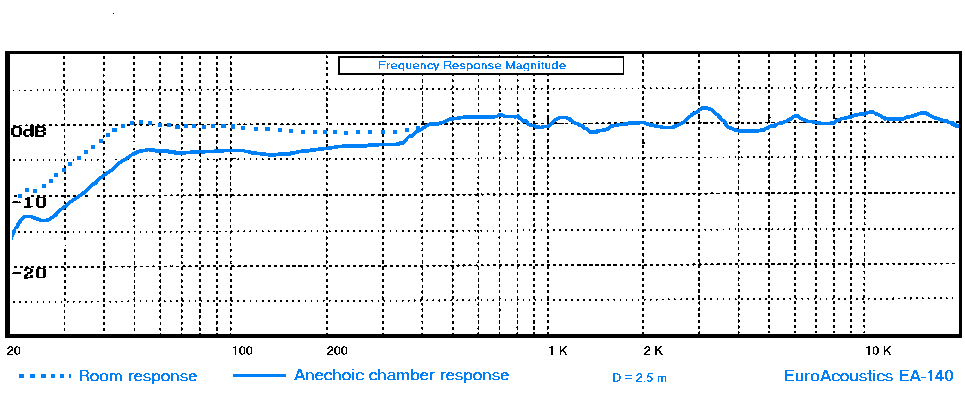 EA-140 technical specifications
| | |
| --- | --- |
| Frequency response -3 dB: | 40 - 20.000 Hz, about 23 Hz -10 dB. |
| Nominal impedance: | 4 ohms. |
| Power handling: | 140 W (24 V rms). |
| Recommended amplifier: | 30 - 200 W @ 4 ohms. |
| Crossover: | Advanced design highly optimized for the speaker elements, includes impedance compensation & response equalization circuits and additional impedance smoothing circuits to achieve nearly constant loading impedance for the power amplifier. |
| Mechanical: | Basic material MDF, total wall thickness 23 mm except in front panel 44 mm. Strong internal braces made of 25 mm plywood. Special damping structures inside the enclosure to suppress all standing waves from the enclosure. |
| Finish: | Piano varnished teak with 3 different tones available to match your furniture and room design. |
| Dimensions: | 95,2 x 27,6 x 45,9 cm (37,5 x 11 x 18 inches) HxWxD. |
| Weight: | Net 37 kg, about 40 kg shipping per speaker. |
All technical specifications are subject to change without notice.